We The People
We are the people
WE ARE NOT "MERCILESS INDIAN SAVAGES,"
AS THE DECLARATION OF INDEPENDENCE CALLS US.
OR BYGONE RELICS OF THE PAST, AS COUNTLESS HISTORY BOOKS PAINT US.
WE ARE NOT THE SUM TOTAL OF LONG HAIR, BRAIDS, CHEEKBONES, AND FEATHERS.
WE ARE NOT HALLOWEEN COSTUMES, DNA TESTS, OR FUMBLING SPORTS TEAMS.
WE ARE NOT THE BACKS YOU BREAK, THE SLURS YOU USE, THE STEREOTYPES YOU UPHOLD.
WE ARE OLDER THAN YOUR BORDERS.
OUR ROOTS ARE THE GROUND YOU WALK ON.
OUR CULTURES THE FOUNDATION YOU'VE BUILT ON.
WE ARE THE ORIGINALS.
THIS IS OUR HISTORY.
THIS IS AMERICAN HISTORY.
THIS IS TRUTH.
Credit: Geography and Map Division, Library of Congress
Credit: Geography and Map Division, Library of Congress
"Indian country"

is an official legal term, noted in numerous Supreme Court opinions and referenced in multiple areas of the United States Code.

The term has been used in treaties, policies, and laws that ordered our assimilation and our erasure.

Yet, it exists as more than just a legal phrase. It is in the words we speak on the rez and the stories we tell. It is in community. It is in empowerment. This term may have been used against us,

but now this term is ours.
Democracy, Indian Country
The Iroquois Confederacy was united by the Great Law of Peace in 1722. This stacked government model of separate nations united together planted the seeds for establishing the United States and its representative democracy. Yet, the preeminent "Shrine to Democracy" doesn't feature a single Native.
Manhattan, Indian Country
New York City currently has the largest urban population of Native Americans in the United States. The presence of Indigenous people is evident in everything—right down to the history of the name, Manhattan.
Indigenous Land Acknowledgment
Land acknowledgments are more than just explanations name-checking the Tribes and Native nations whose lands we now occupy. These statements help demonstrate respect for and awareness of the enduring relationship between Indigenous people and place. They also serve to educate others on Indigenous stories, issues, and histories that are often overlooked. Learn more about the land you live on. Please visit native-land.ca.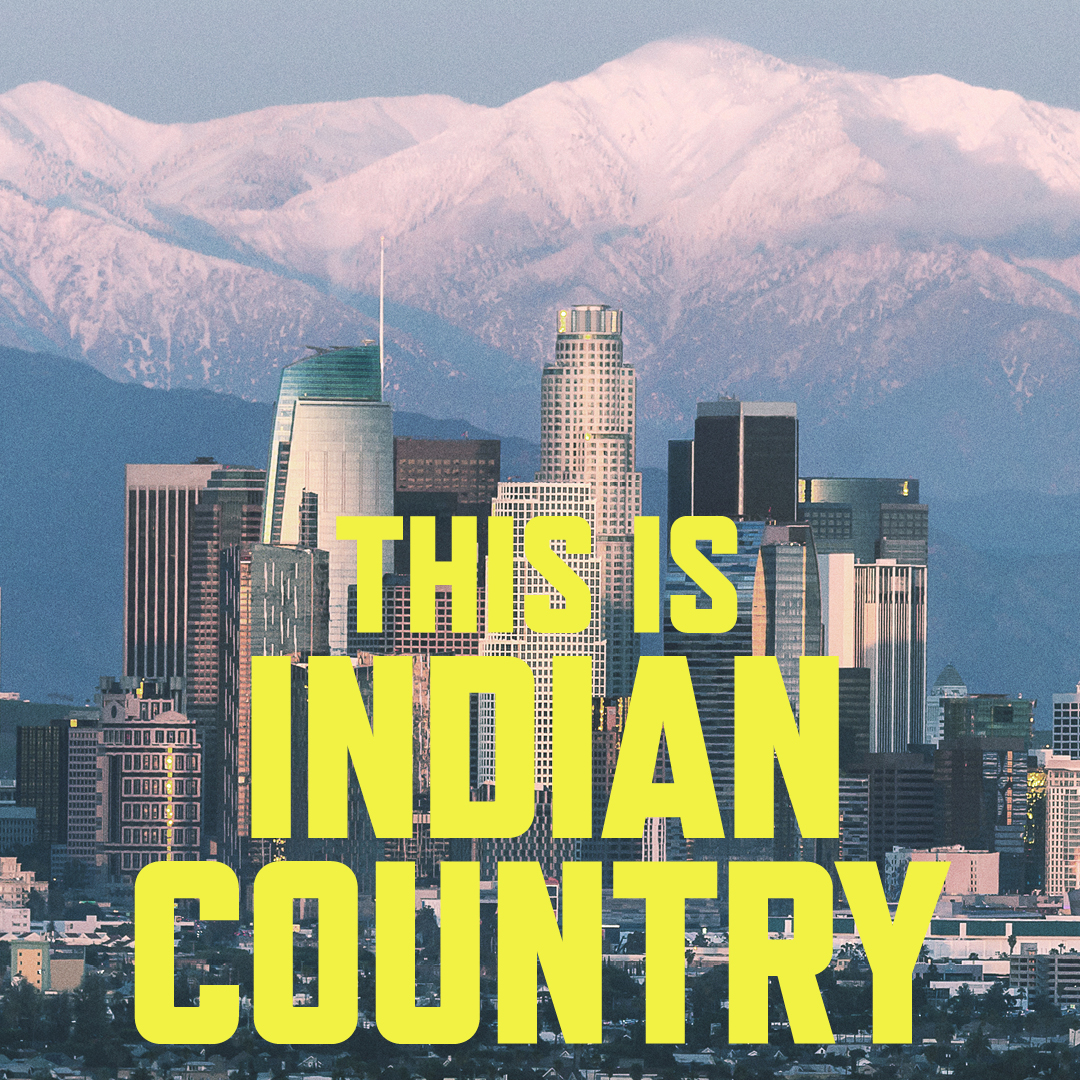 Get Involved
Support the movement for Indigenous recognition, representation, and equity by checking out our resources, following us on social media, and spreading the word.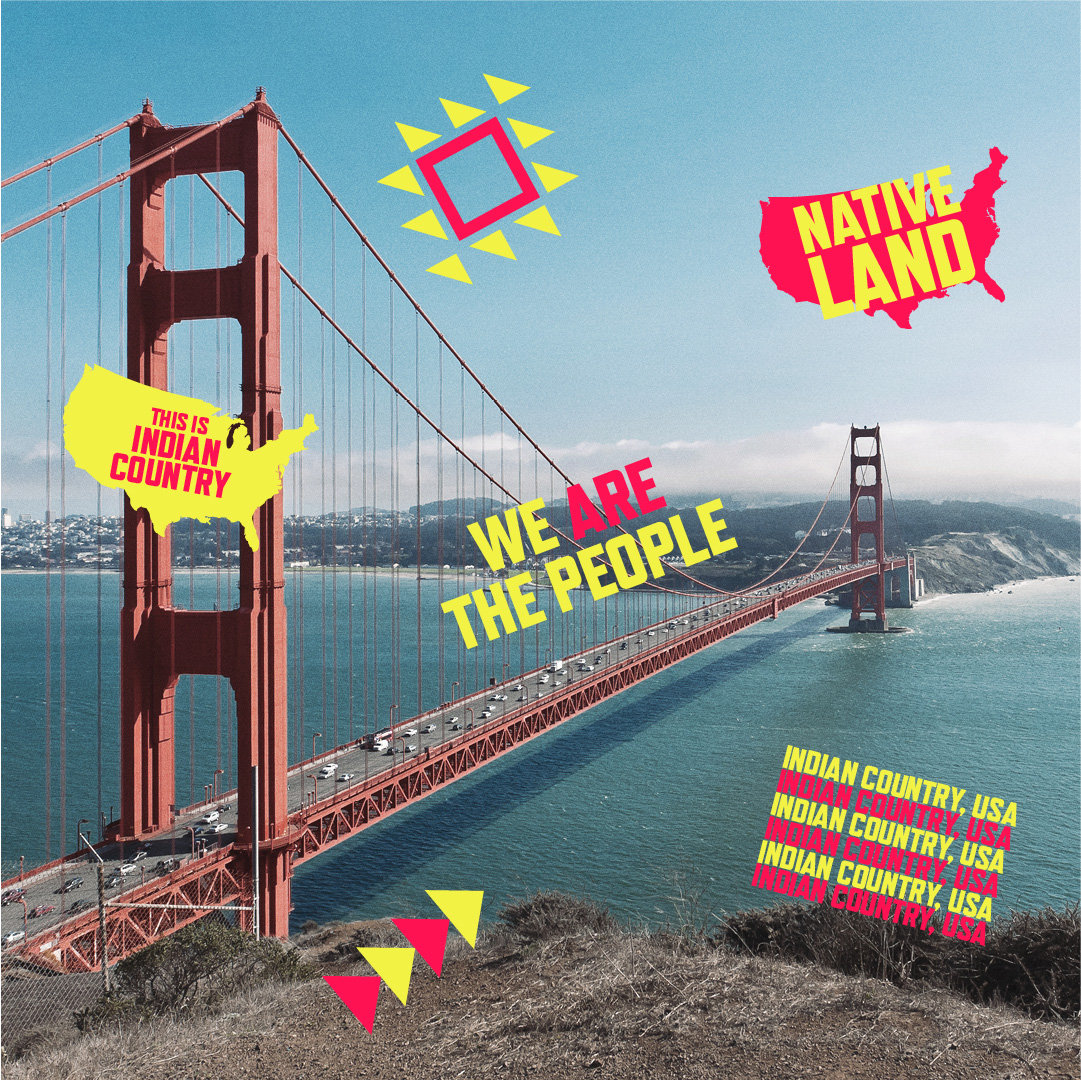 Make your own statement
Download GIFS, "This Is Indian Country" stencils, and other resources to get involved and get the message out!